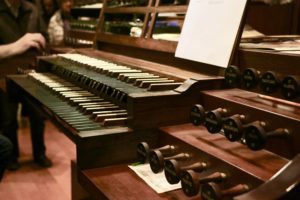 The RCCO Niagara Centre introduces the RCCO Coupler.
Coupler is an informal online gathering of RCCO members on a monthly basis for one hour. It was created  as a response for ways to improve communication arising from our recent member survey.
The meeting, done via ZOOM,  is designed to keep us connected as members, share our lives with anything on our minds, whether  personal or professional, and meet the needs of the centre in a changing world affected by Covid and provincial safety regulations.
There is no set agenda for Coupler. A moderator will be present to host the meeting.
The first COUPLER Zoom will be on Wednesday, March 24, 2021 beginning at 7PM.
All members will receive an mail invitation with log-on credentials.
Feel free to Join in to participate or just to listen.