Pedals, Pipes and Pizza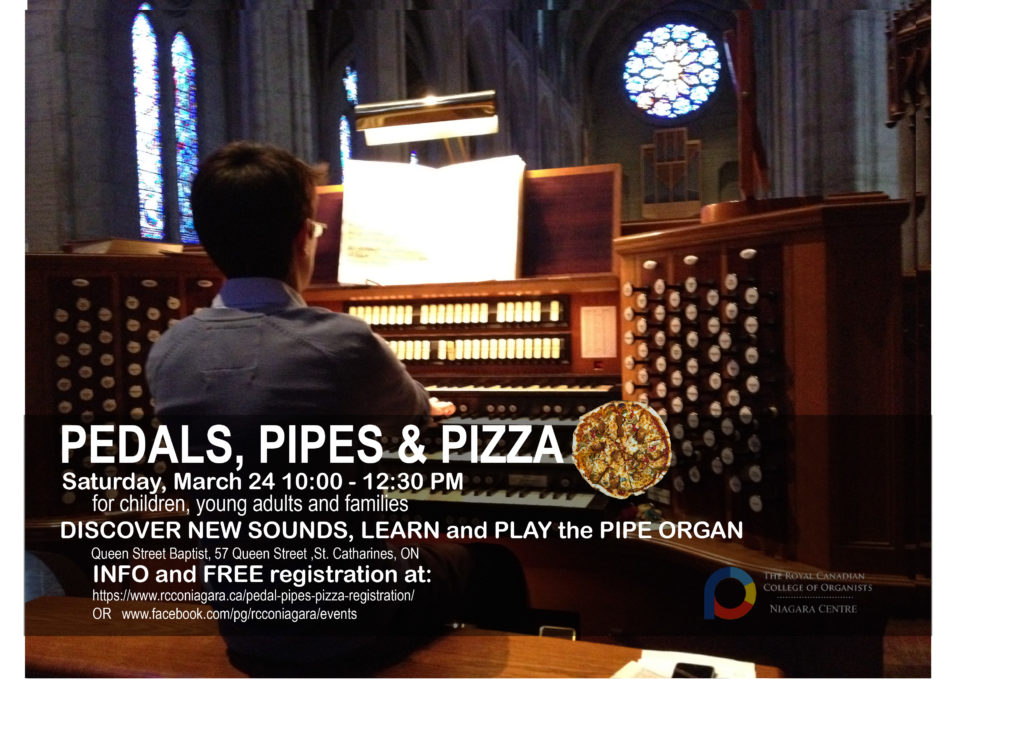 Children aged 6 and older, together with their families, and anyone else with a natural curiosity are invited to have a free, hands-on experience with a musical instrument that looks like the cockpit of a fighter plane combined with making sounds louder than a rock concert. No music experience is necessary.
Free registration here.