"Praise and Worship in the early 17th Century" was the topic for a three hour workshop led by educator, performer and pedagogue Dr. Christiaan Teeuwsen held Saturday November 25, 2017  at Knox Presbyterian, St. Catharines.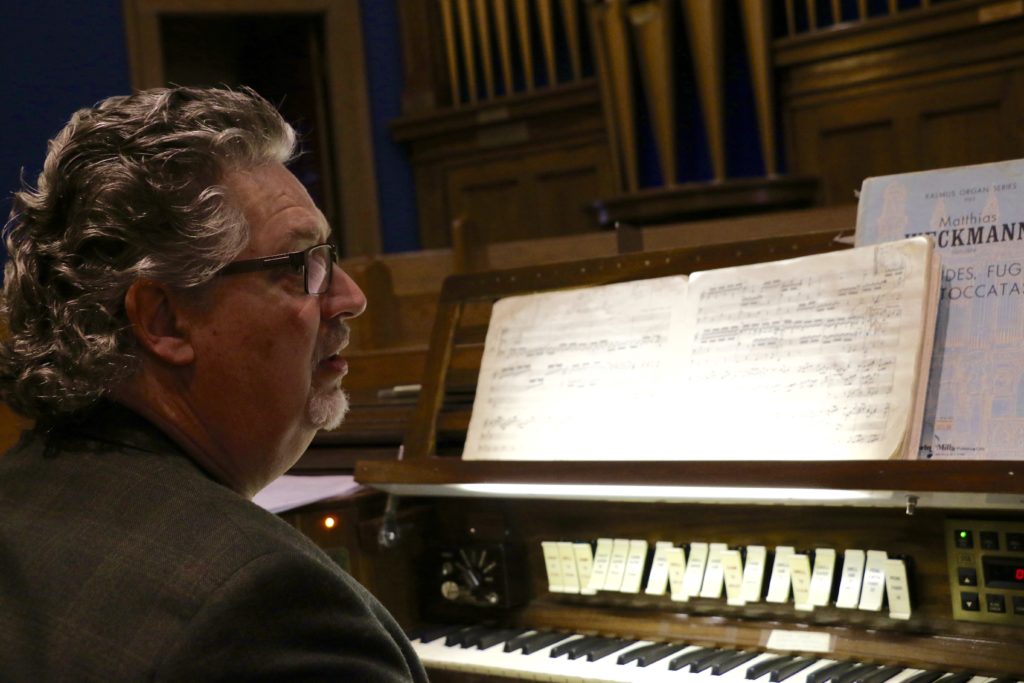 The workshop highlighted performance examples of the North German "Stylus Fantasticus" including its application to the typical three hour 17th century worship services where the organist's repertoire employed amazing improvisation arising from knowledge and application to the printed score.  Teeuwsen noted that the organists of this period may have exceeded the improvisational styles of many of today's great jazz artists. To get a modern perspective Christiaan suggested listening to some "Snarky Puppy" recordings.  https://store.snarkypuppy.com/pages/live-snarky
The impact of Luther's liturgical reformation was heard from recorded selections of  the Praetorius' Mass for Christmas, aka Christmette,  recorded by Paul McCresh.  This is available for download at: http://www.deutschegrammophon.com/en/cat/4791757 or on ITunes at: https://itunes.apple.com/us/album/praetorius-christmas-mass/4570011
Additional material cited was Reincken's "An Wasserflussen Babylon",available at
http://imslp.org/wiki/Complete_Organ_Works_(Reincken%2C_Johann_Adam,  the impact of unequal temperament in the "affekt" of music, Couperin and the French concept of "le ban gout" (in good taste) ,and Buxtehude and Sweelinck's influence upon the first 10 years of J.S. Bach.
For the most authoritative reading on the life of J.S. Bach Teeuwsen recommended the book by Christoph Wolff , "Bach: Essays on His Life and Music"  Harvard Press. https://www.chapters.indigo.ca/en-ca/books/bach-essays-on-his-life/9780674059269-item.html?ikwsec=Books&ikwidx=1
Attendees were fortunate to hear Dr. Teeuwsen's perform examples, receive some one-on-one coaching of  works by Buxtehude and Bach's sons, and practice tips which include focusing on using singular stops at 8' and 4', and how to transfer the aural qualities of mechanical action to EP instruments even built in the symphonic style.